Hi Lovelies! How are you doing today! It's thursday~.. so.. ALMOST WEEKEND?! I don't know why all of us are always obsessed with the weekend... haha ( well actually, of course I know.. no work/school right? at least for some of us) ~~ But perhaps we can do other things to make weekends exciting too?! mmM that's good idea.. maybe for another blog post.. haha...
Well today I want to share with you my experience with Free Bags from magazines. I recently start to receive a whole bunch of ads from magazines that entice me to order them. Well, I know American Magazines are usually filled with more Ads than the actual content, so I hesitate to order them.. until..
I see things like this! ( I think I ordered Glamour..)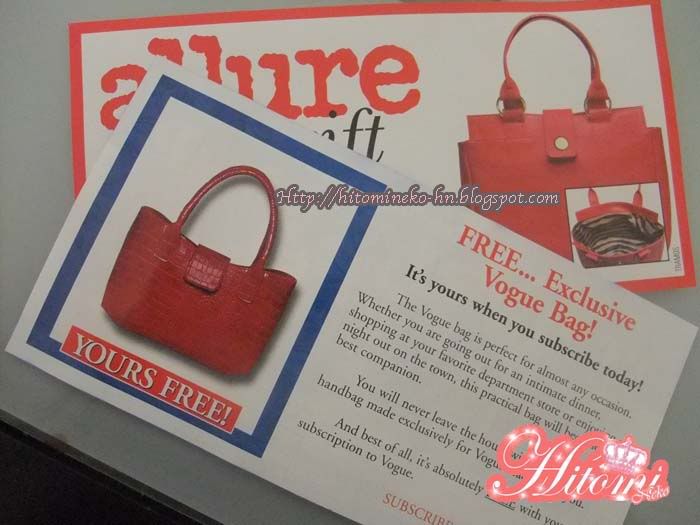 Wow! FREE BAG! with the Magazine! It looks pretty nice isn't it! & it's description makes it seem all perfect too~ I don't know why all the magazines seems to give out red bags~ but they look like they are perfect for work or going out.~ so I thought that's great ~ so I ordered the magazine.
Now first things I want to complain is that magazines always like to send you LAST month's magazine as your FIRST issue.. grr.. ok fine whatever.. n the bag didn't arrive very speedy either.. but when I finally received it...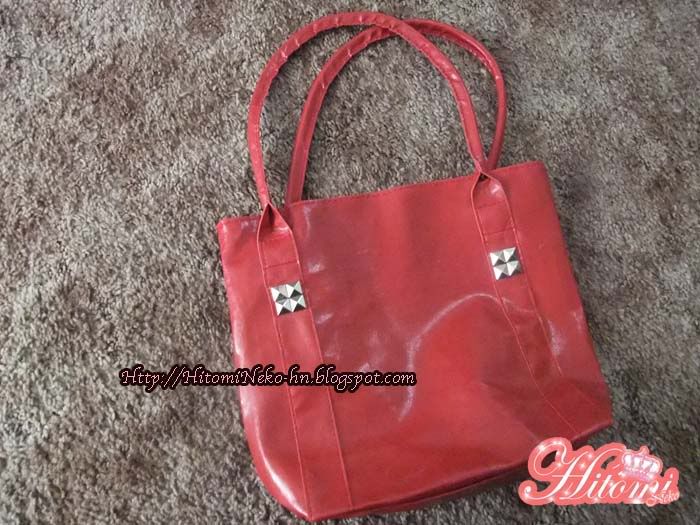 What? What is this??? WHAT IS THIS?? This is so NOT the " MUST HAVE" bag as it described.. & on the picture it totally looked like a large bag, but here, it is too small for anything! ( Maybe a bento?)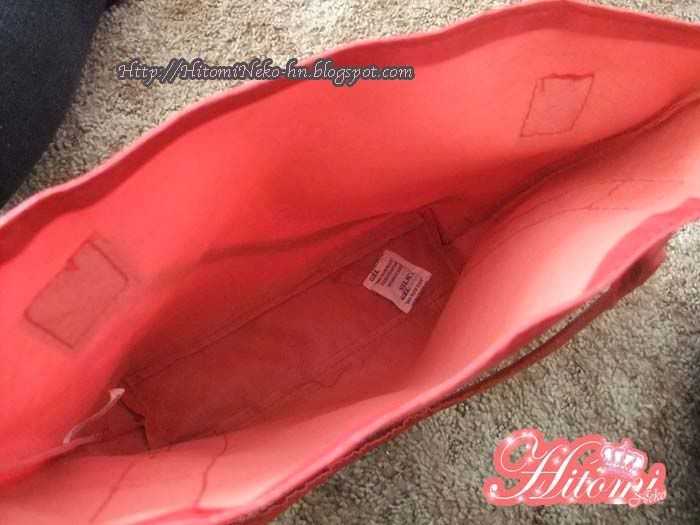 Take a look inside.. O no.. not even for a bento! It's too skinny! I have no idea what I can use this bag for.. Not to mention the EXTREME LOW QUALITY of it.. >_< I mean I can understand that I shouldn't expect much from a free bag.. but don't you think the reality looks too far away from the advertisement?
So yeah I have absolutely no use for this bag, & I would imagine the same for you.. unless..
************
*******
***
**
*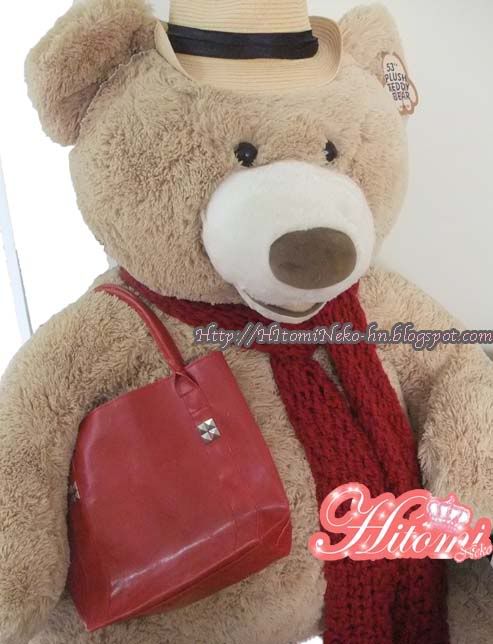 You have a giant Teddy to go with it !!!
Haha I love my giant teddy. & I accessories it with my own stuff.. but according to my hubby, he think he bag looks too ugly even for my teddy. hahaha
so Yay or Nay to get Magazine for the free bag? I am sure you know the answer to that!
xoxo HitomiNeko xoxo